Guide: 8 Best Practices to Fight Inflation and Boost Margins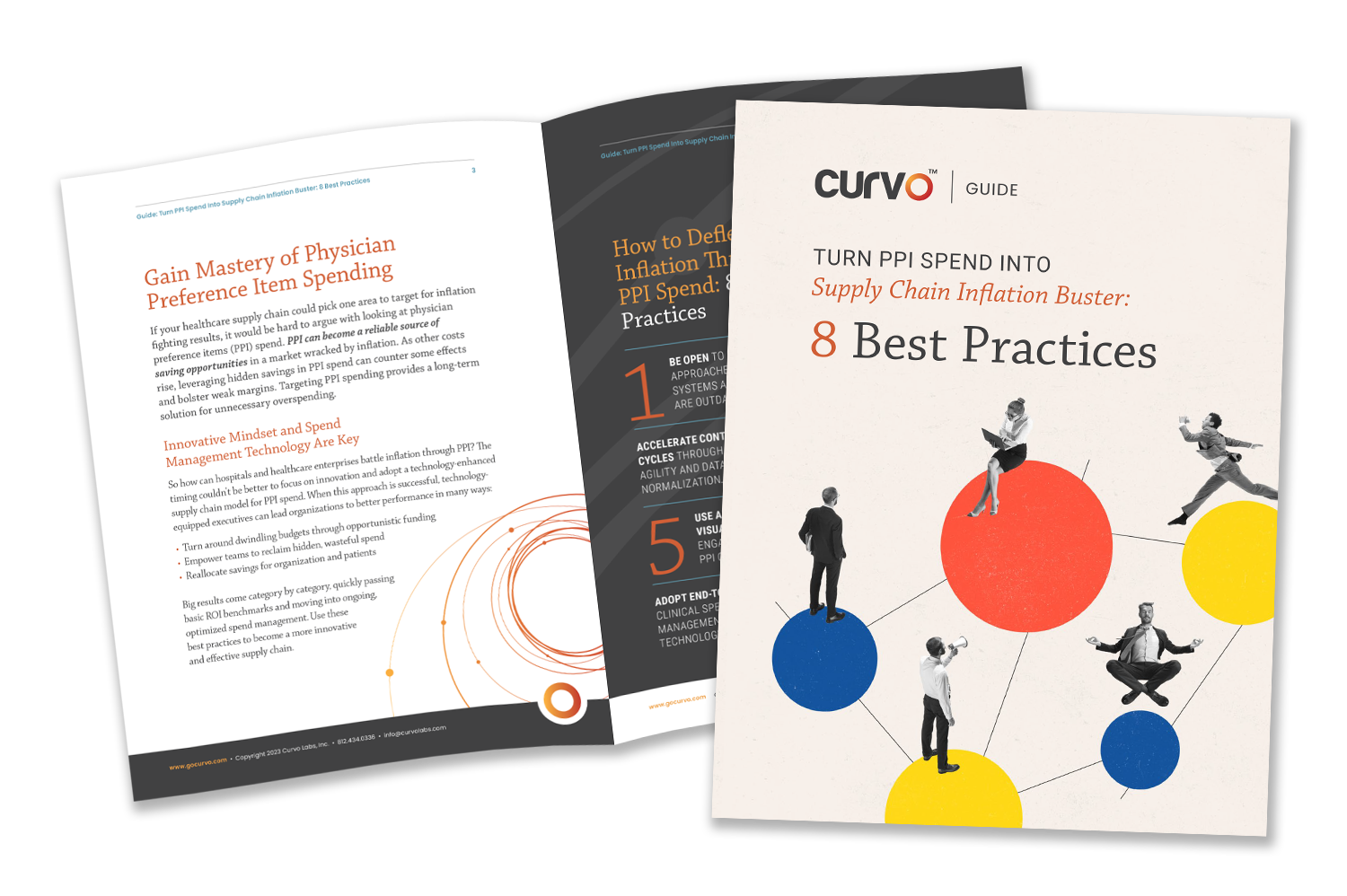 If it's challenging to identify and capture PPI value at scale, the best practices in this guide will help. Significant inflation busters are hiding across hundreds of categories of implants and PPI spend. Healthcare supply chains use the proven…
Executive View: Efficiency Eludes for Only So Long in a Market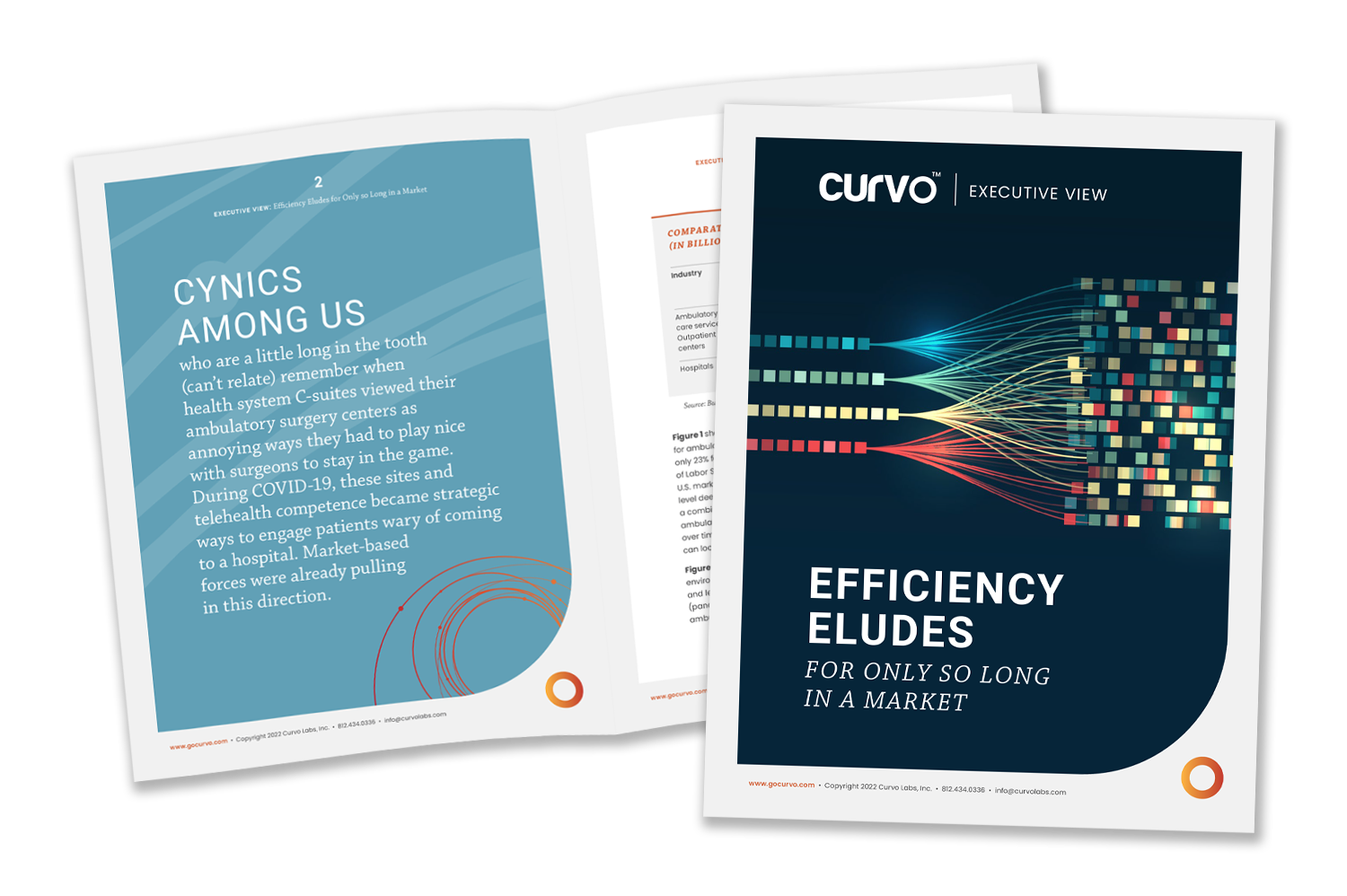 Data Shows Market-Driven Mandate for Efficiency ACS and hospital markets continue bumping up against each other, as both struggle with efficiency…
Whitepaper: GIC© A Multidimensional Classification System for Clinical Products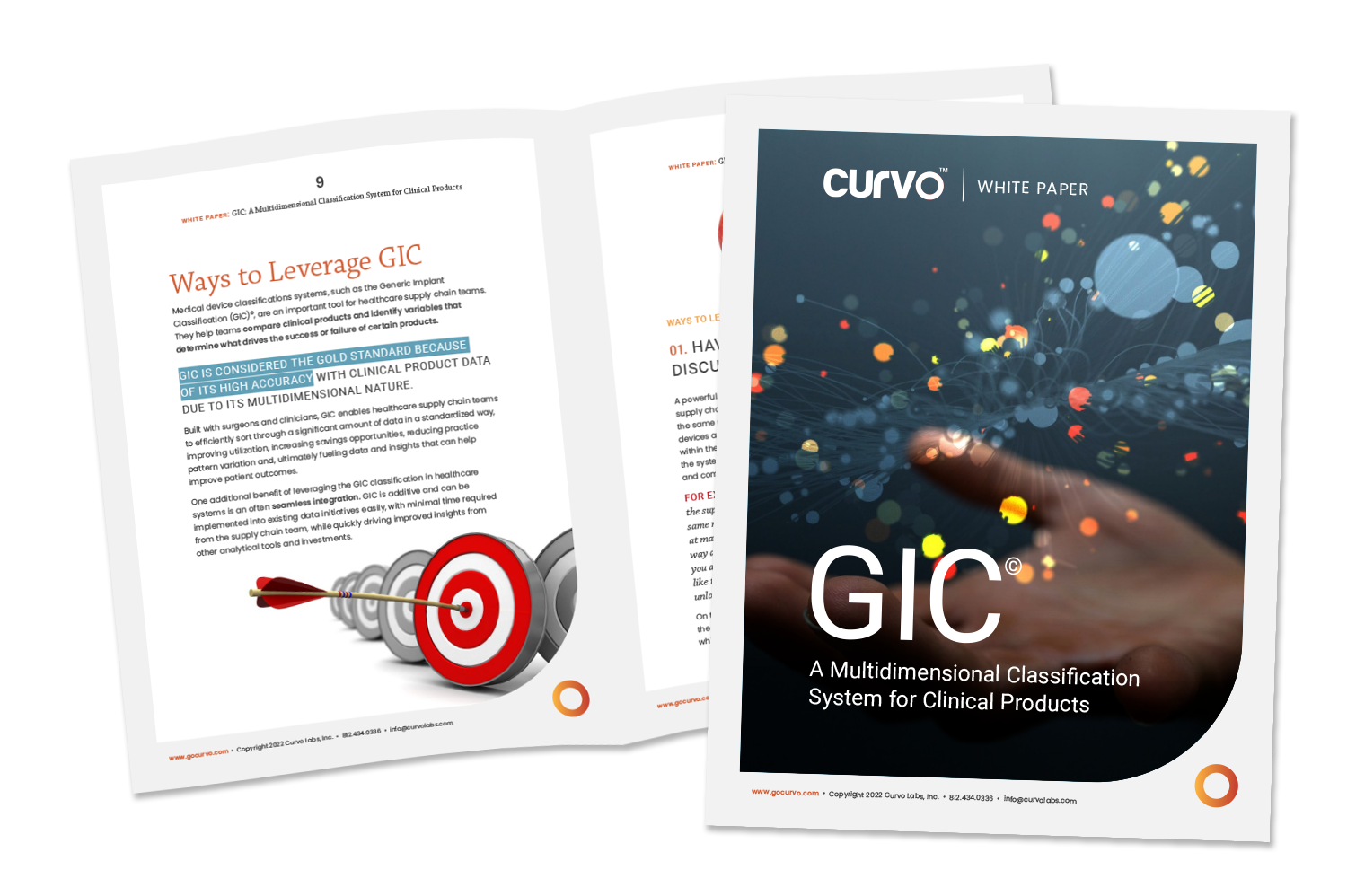 Medical device classifications systems, such as the Generic Implant Classification (GIC)©, are an important tool for healthcare supply chain teams.…
Executive View: CAP vs. Line-Item Discount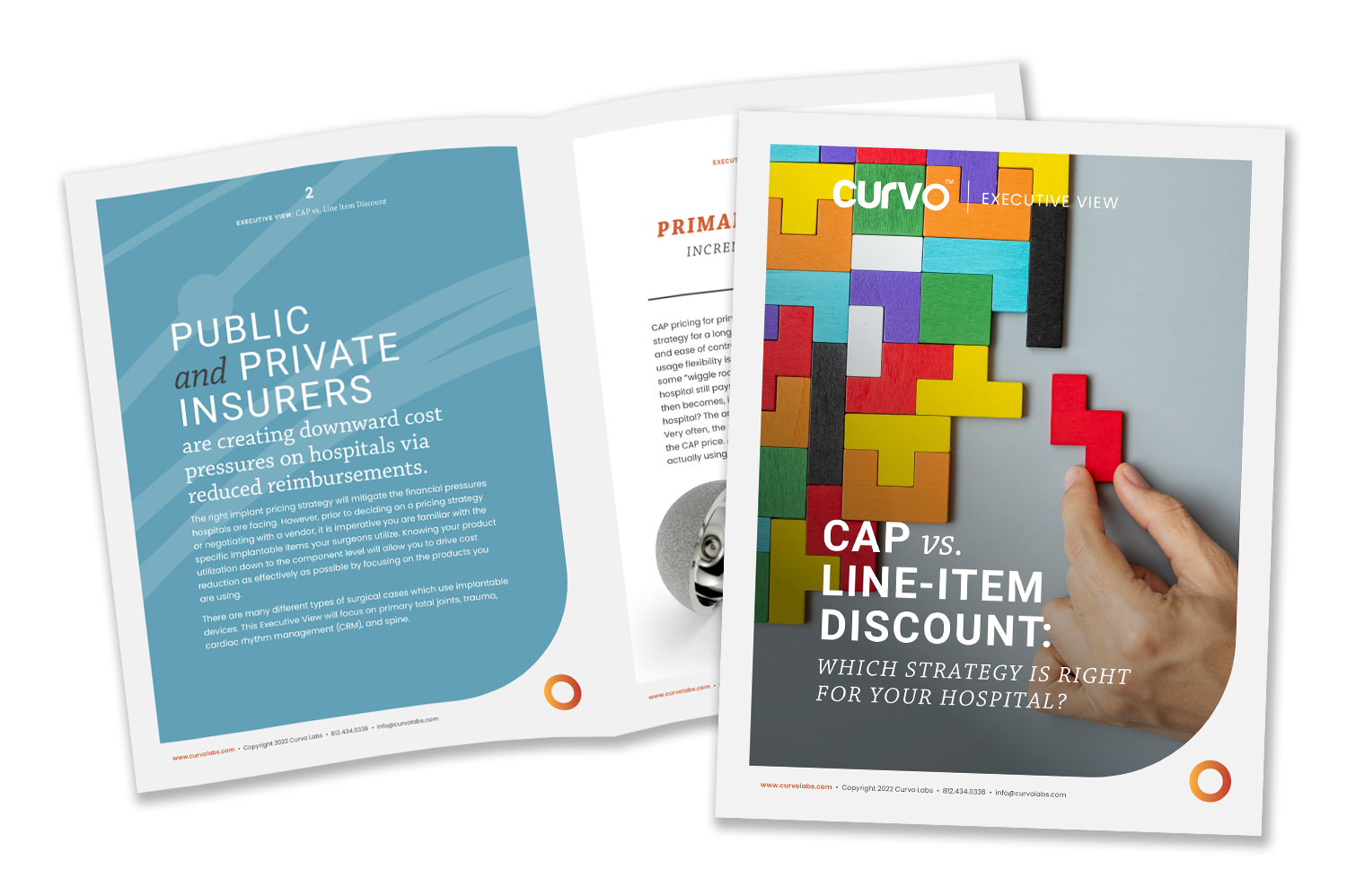 Guide to the Right Pricing Strategy for Your Hospital The right implant pricing strategy can ease financial pressures, but understanding product…
eBook: 5 Savings Opportunities That Fall Through the Cracks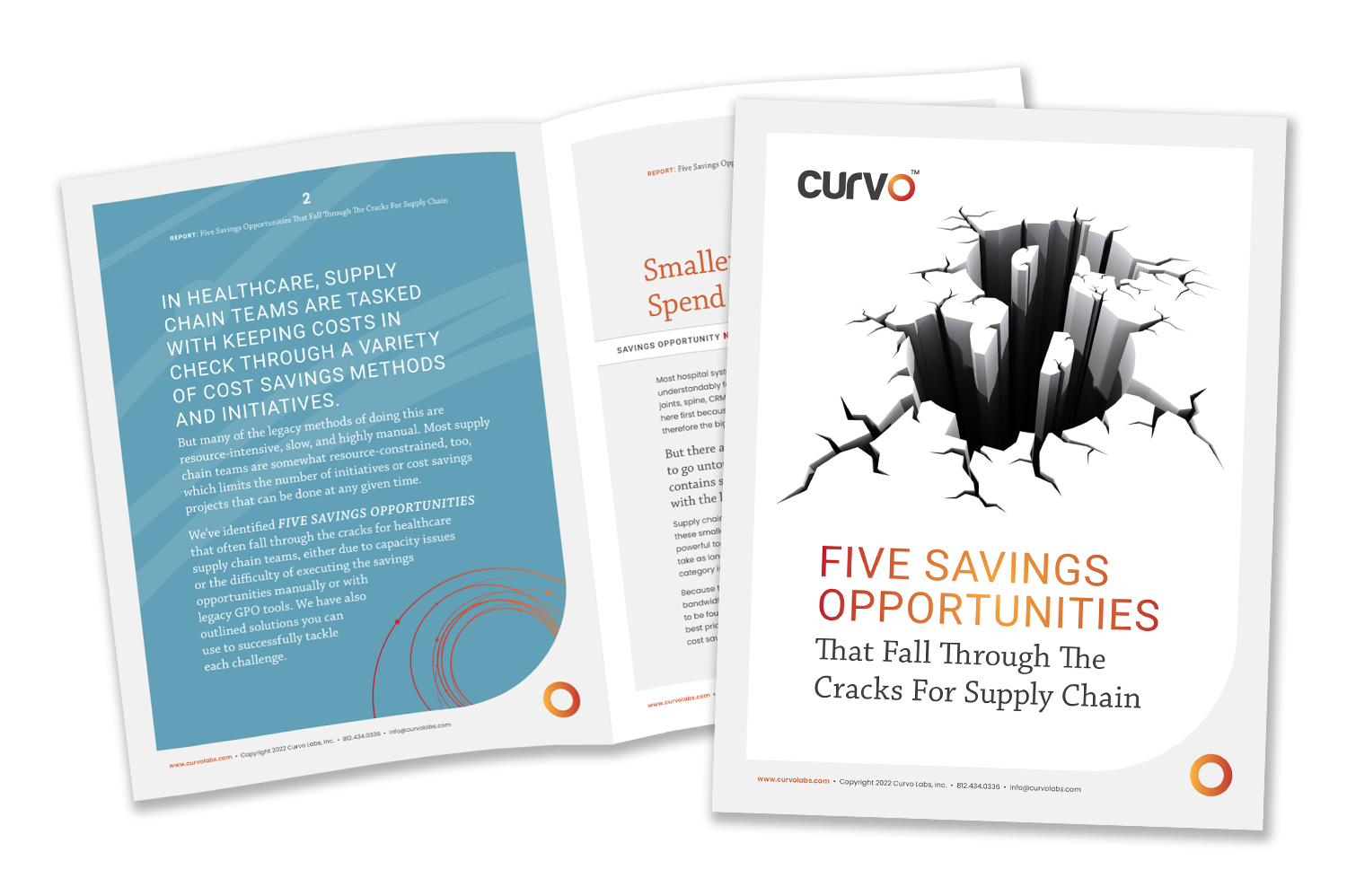 Guide to Tackling Neglected Supply Chain Challenges Traditionally, implant sourcing work has been a slow, resource-intensive, manual process, and…
Executive View: How Predictive Modeling Can Create Significant Cost Savings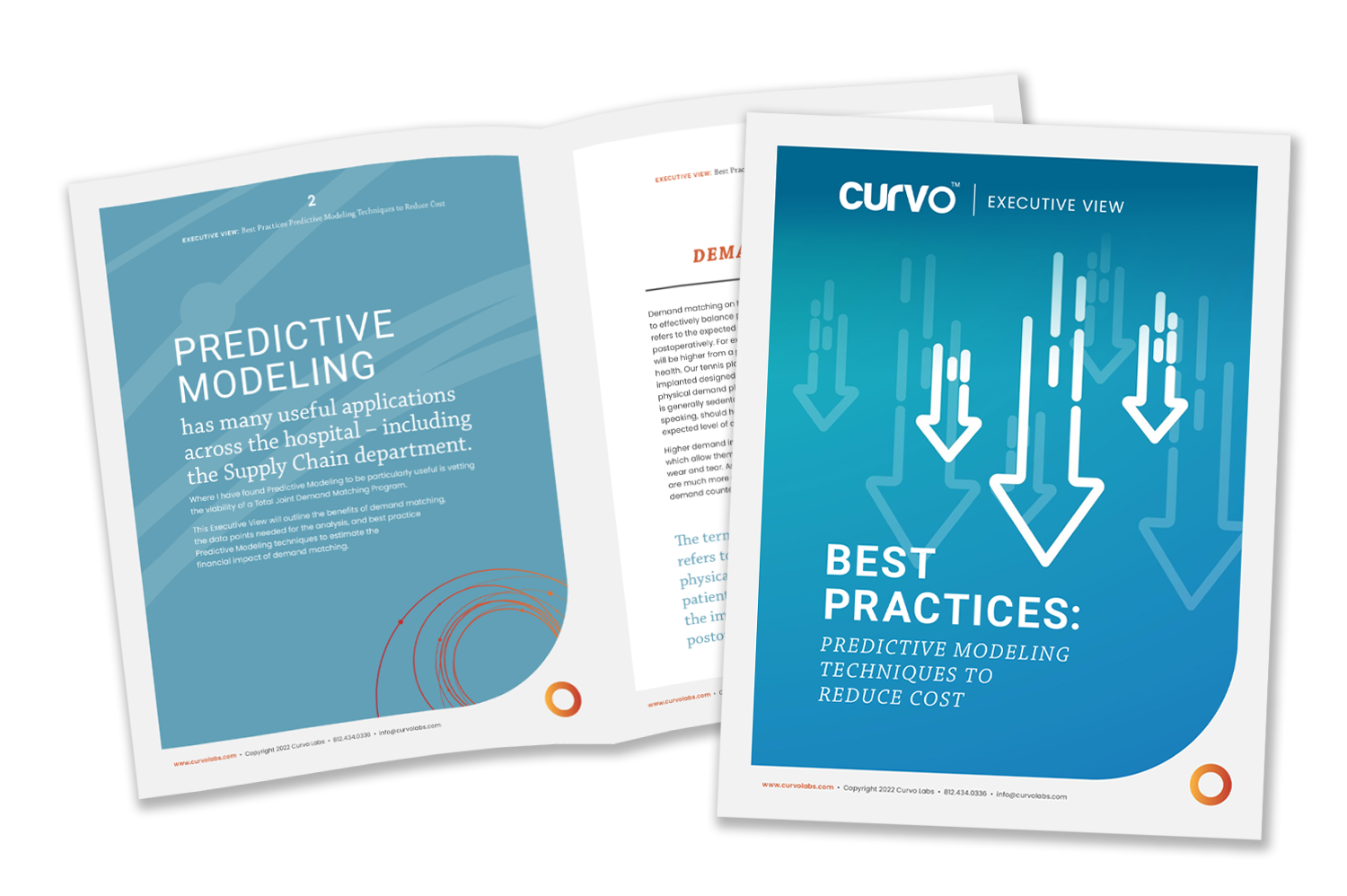 Healthcare leaders are tasked with providing high-quality patient care, at a competitive cost – especially for patients who need a hip or knee…
Guide: Supply Chain's Guide To Partnering With Surgeons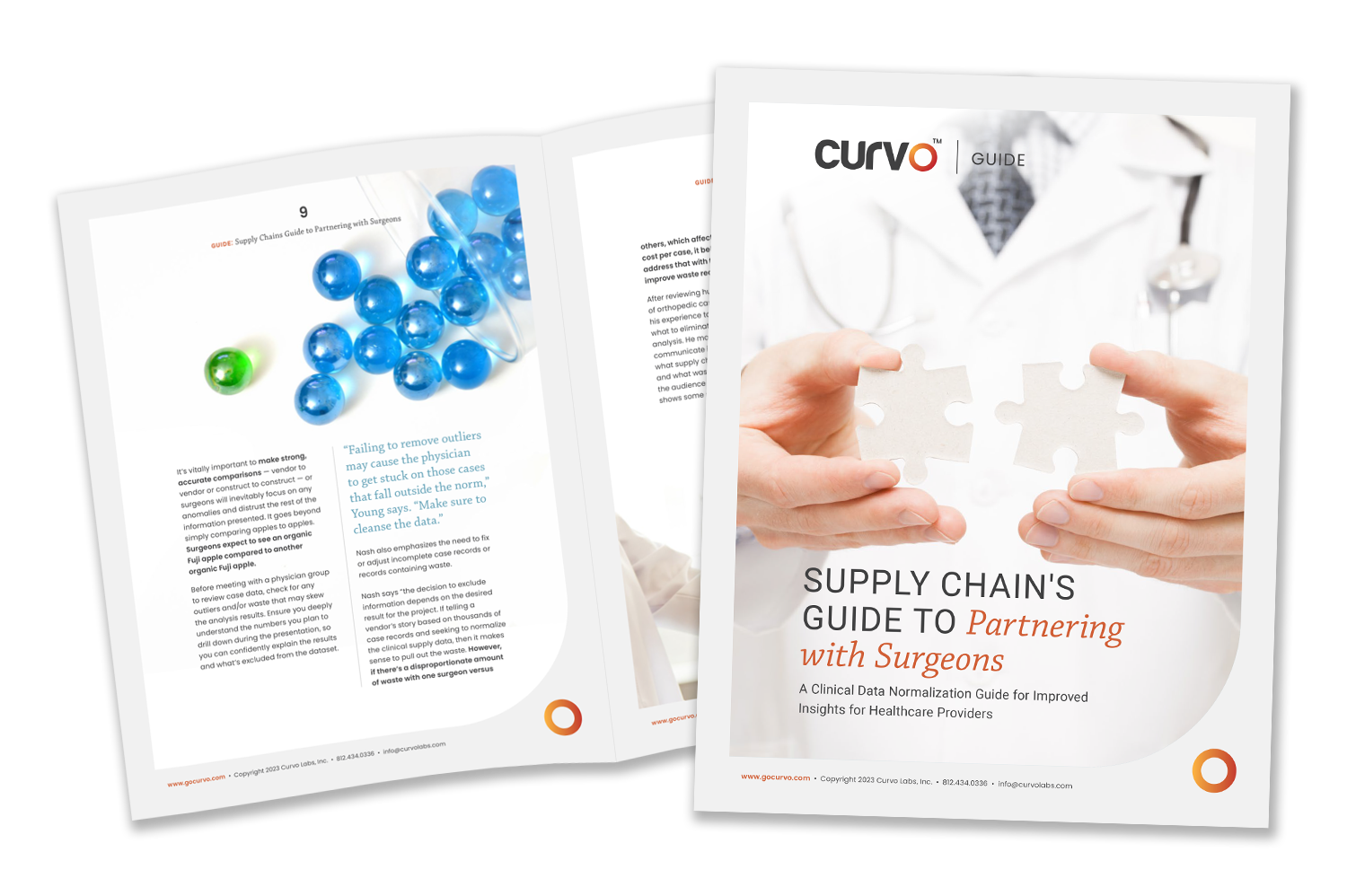 Tips & Advice for Supply Chain on Winning Over Physicians Healthcare supply chain teams invest a great deal of time and energy into telling the story…
Executive View: Best Practices in PPI Cost Reduction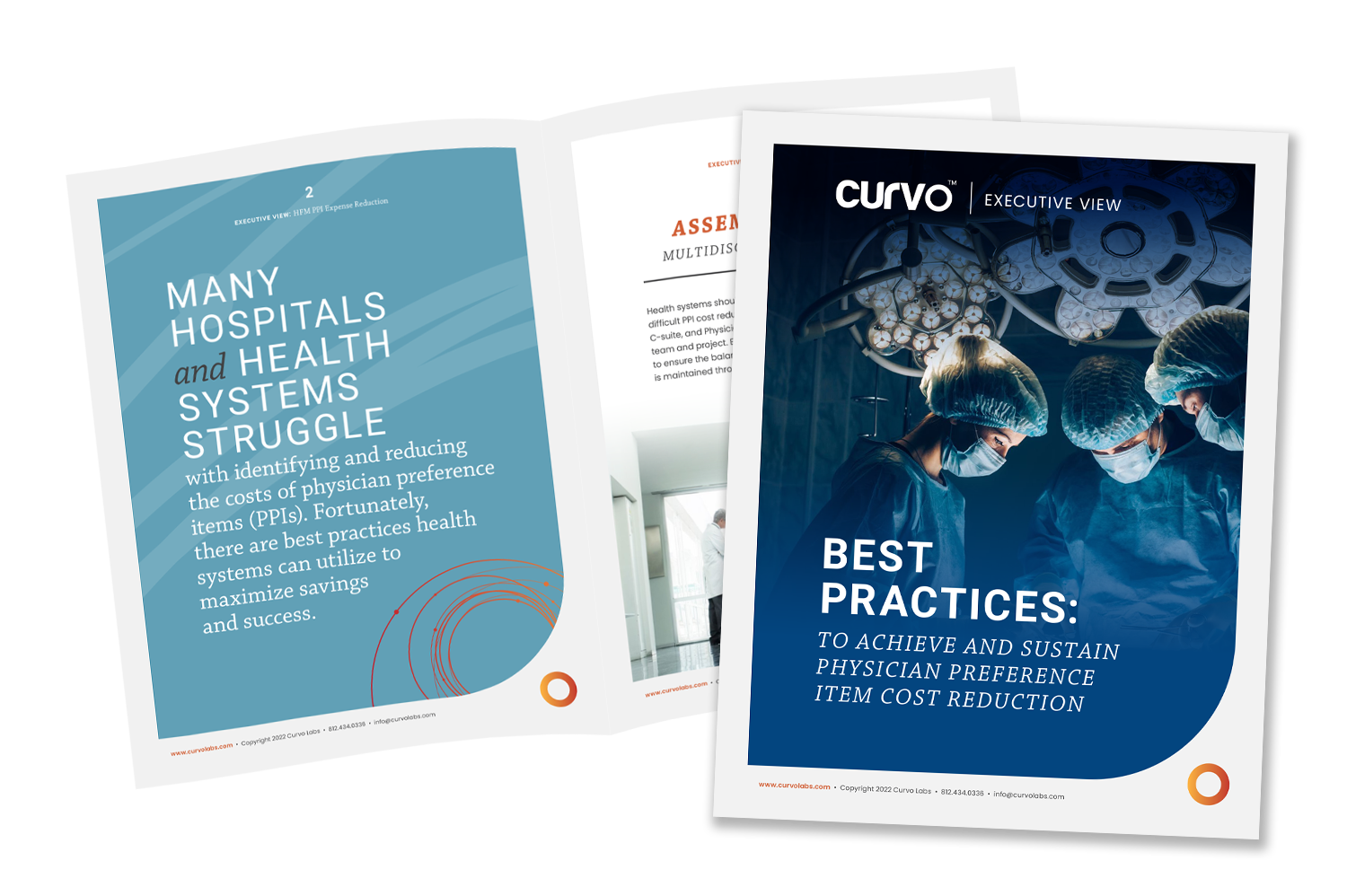 Guide to Achieving Sustainable Savings Hospitals struggle to manage the costs of thousands of physician preference items (PPI), but the effort is…
Executive View: Acute Care Is No Longer Cute, But Value Is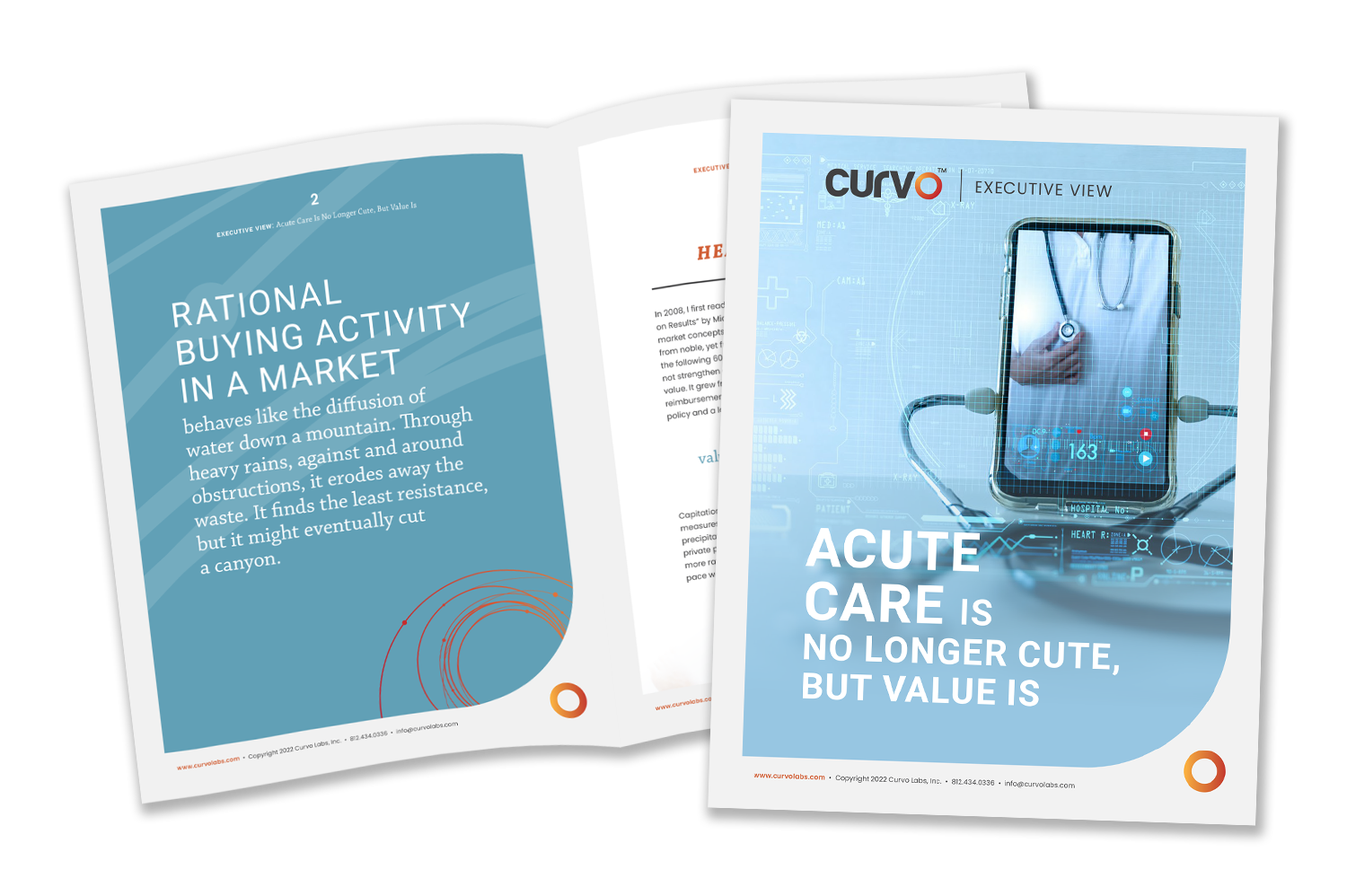 Like water down a mountain, value-based forces in healthcare have been percolating for the past 10-15 years.
eBook: Data Enrichments That Drive Clinical Integration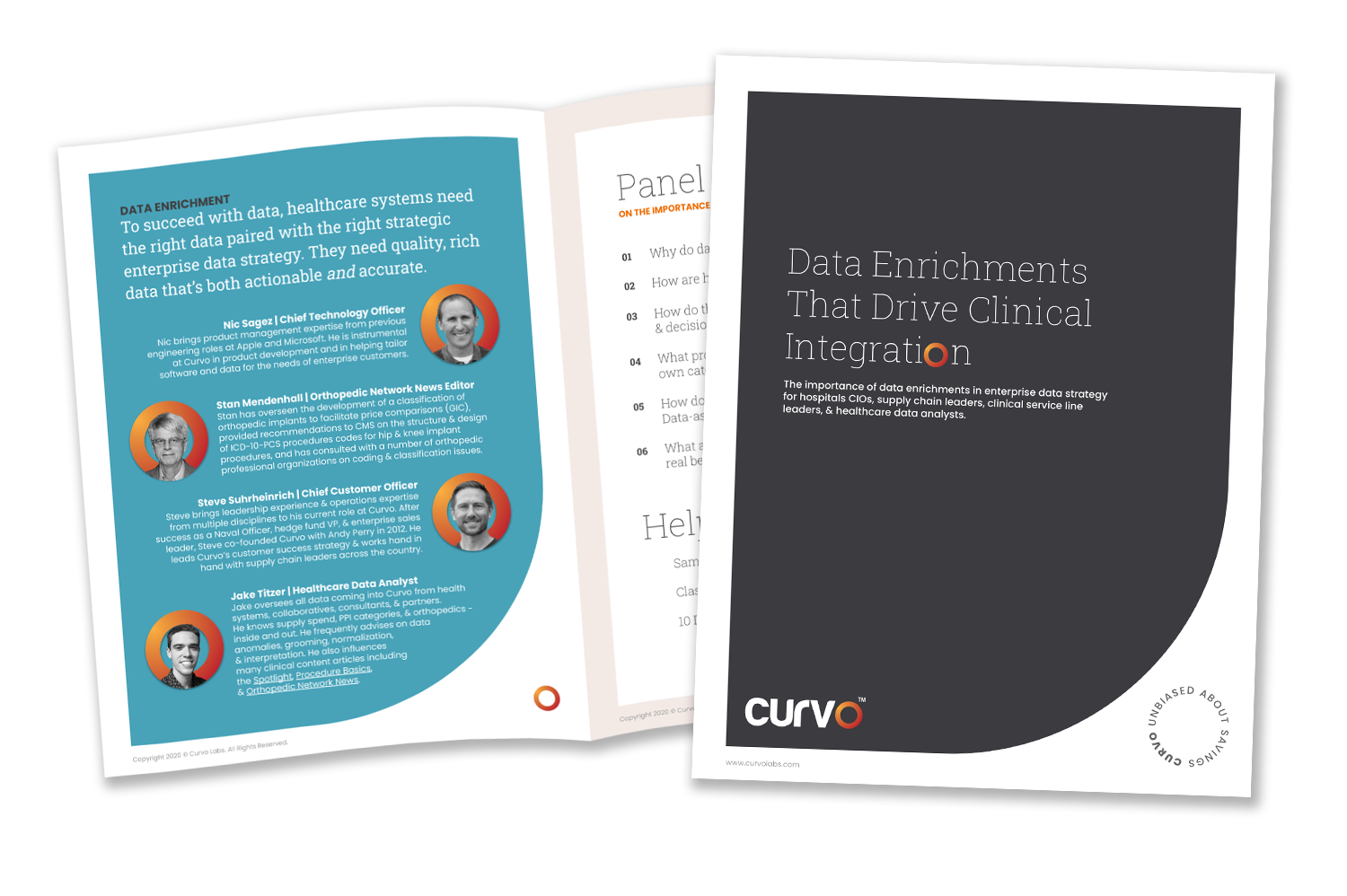 The importance of data enrichments in enterprise data strategy for hospitals CIOs, supply chain leaders, clinical service line leaders, & healthcare…
Executive View: How to Encourage Behavioral Change Amongst Surgeons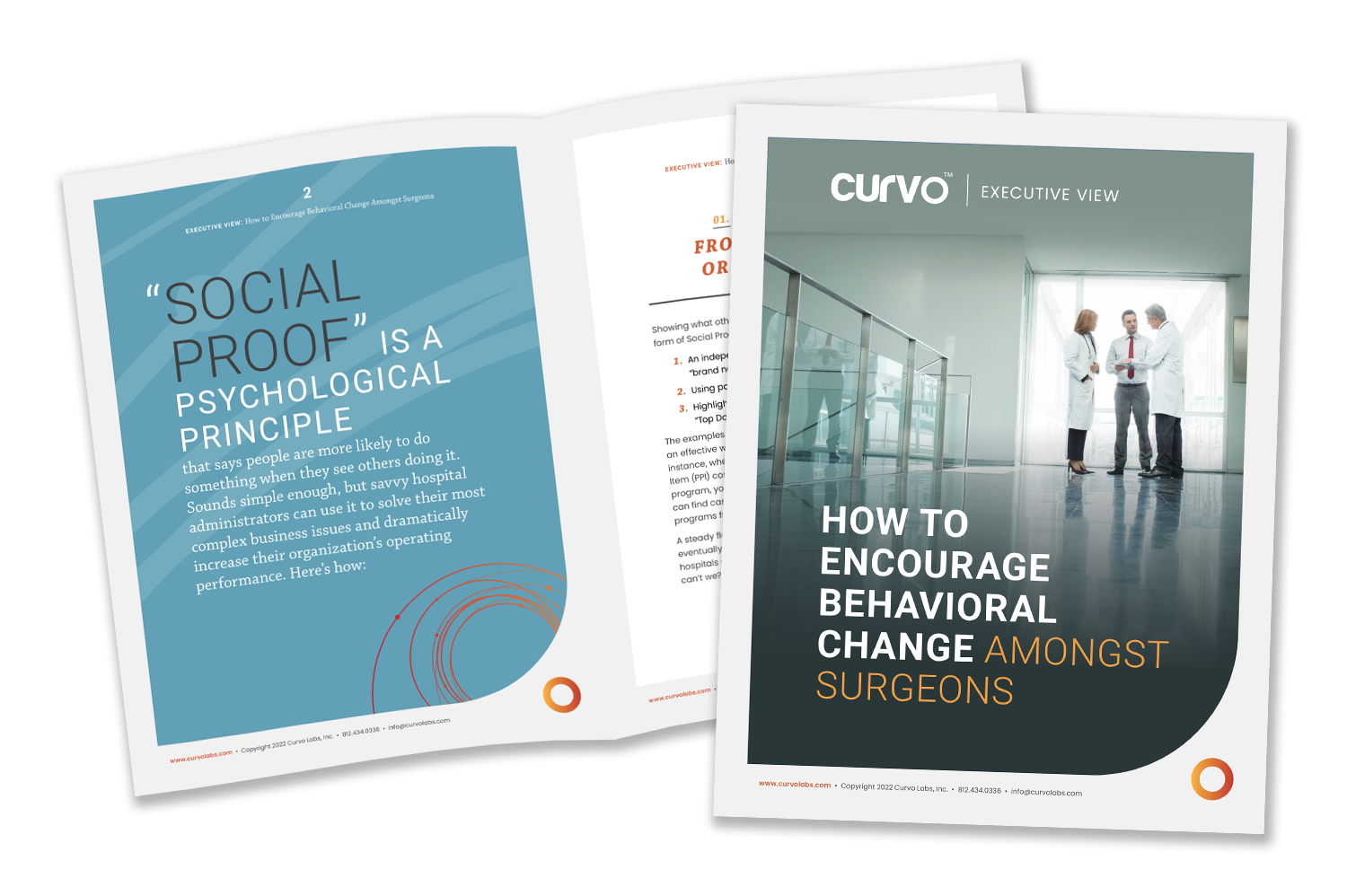 Guide to Building Collaboration through Social Proof This Executive View (written by an industry veteran) explains how supply chain leaders can use…
Whitepaper: 10 Data Cleaning Steps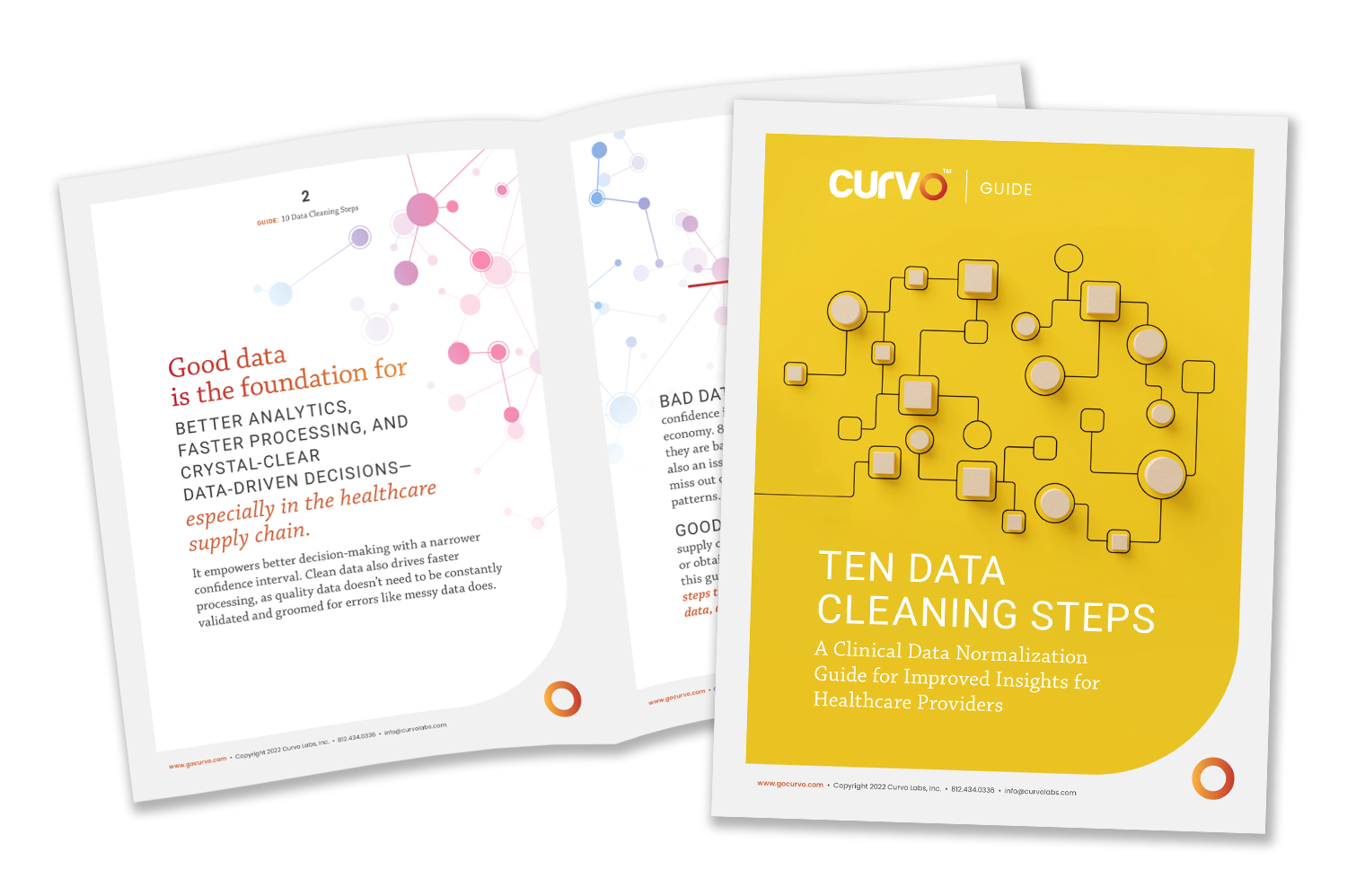 A Clinical Data Normalization Guide For Improved Insights For Healthcare Providers Good data is the foundation for better analytics, faster…
Executive View: 5 Key Components for a Hospital Supply Chain Plan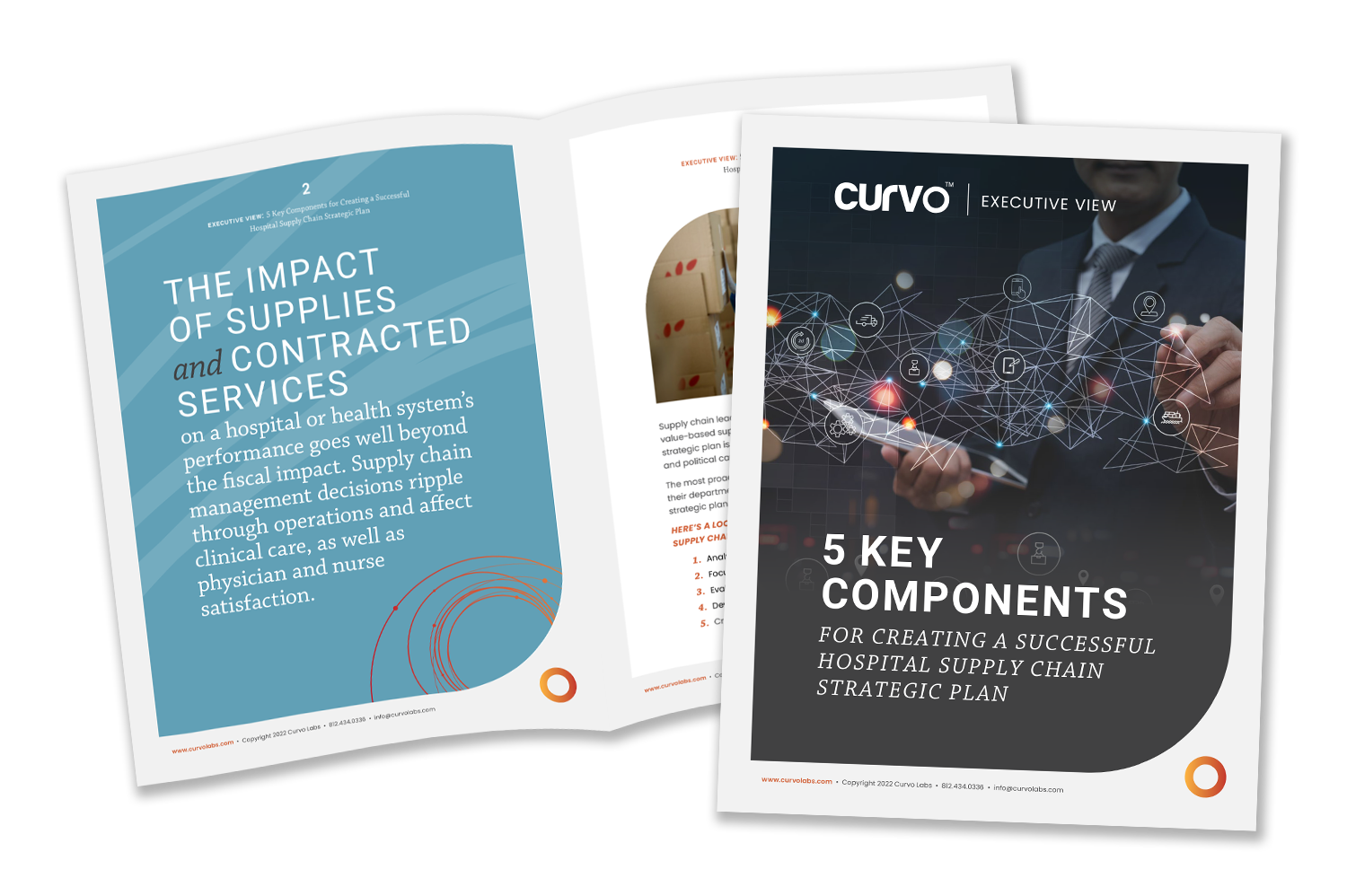 Proactive supply chain leaders articulate a clear vision for their department because they know their decisions don't just affect clinical care –…
Executive View: Your Guide to Navigating Medical Device Inflation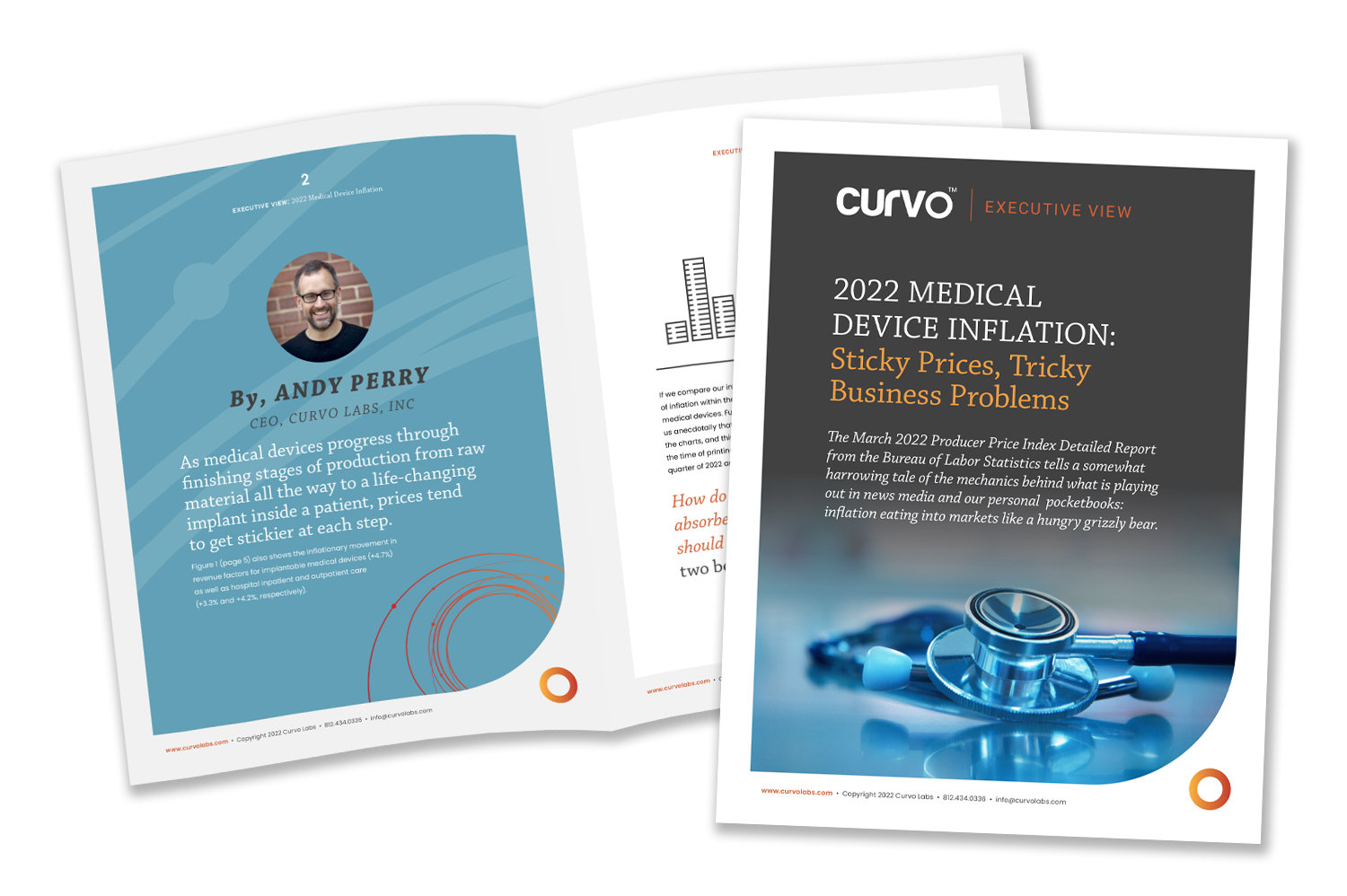 For most supply chain leaders at healthcare organizations, the rising rate of inflation is at the top of mind. We realize that it can be hard to…
Worksheet: Savings Work Plan Template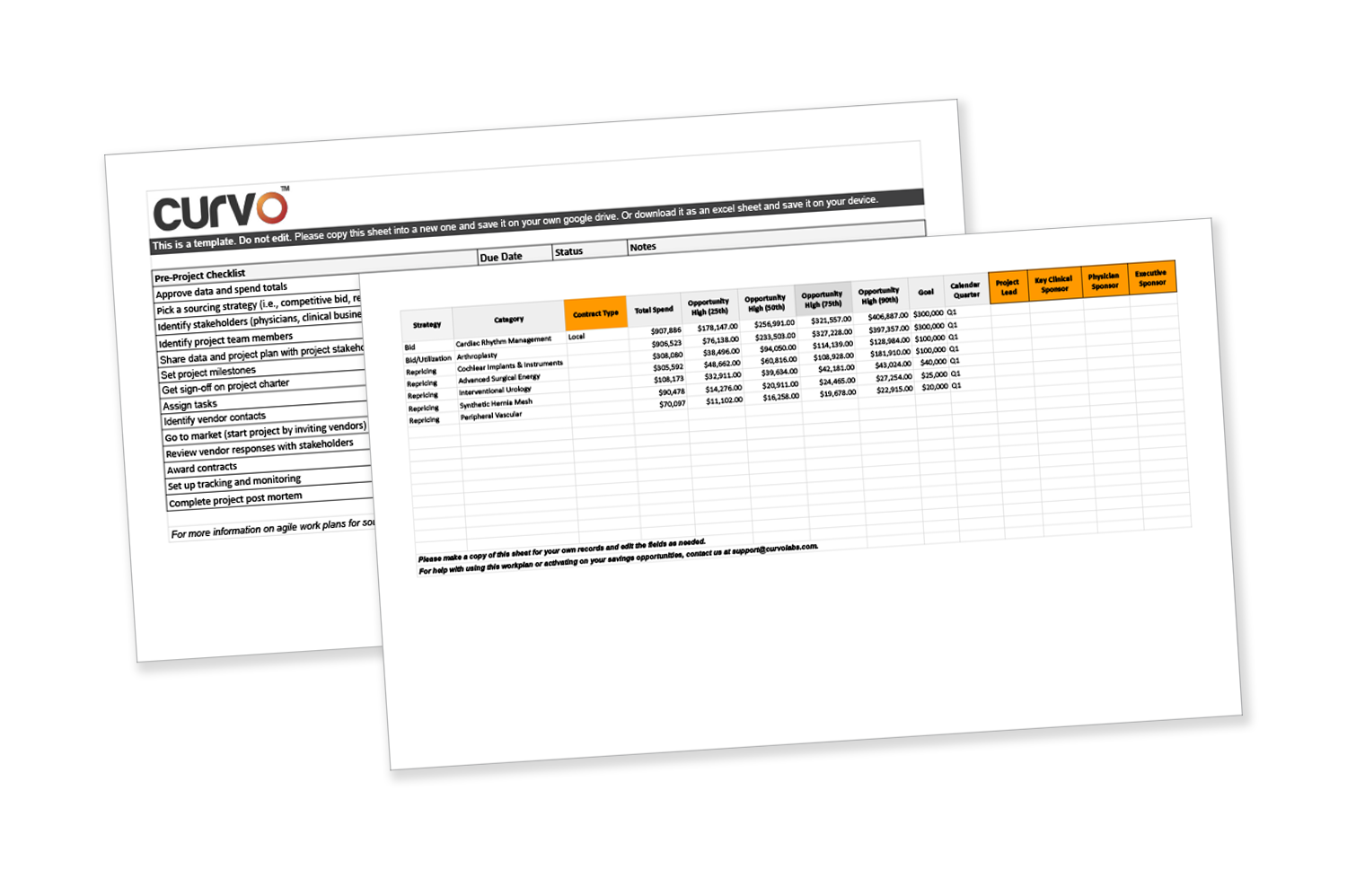 A Savings Work Plan Template For Agile Sourcing If we learned anything from the past, it's that healthcare supply chain needs to be proactive.