Home Blog Supply Chain Guide to Partnering with Surgeons Part 1: Earn Their Trust

Supply Chain Guide to Partnering with Surgeons Part 1: Earn Their Trust
---
We created this three-part series on best practices for presenting case data to surgical clinicians and managers. This first segment focuses on preparation, the importance of formulating back-up plans, and how to seize an opportunity to share your supply chain story with surgeons.
Hospitals Can Reduce Supply Costs By Partnering with Surgeons
Supply chain personnel invest a great deal of time and energy into telling their story. The purpose of the story, primarily told through case data, involves communicating information to enact some form of change, whether it's to achieve savings, increase efficiencies, improve patient outcomes, or all three objectives.
Often met with resistance, proffering change can generate a multitude of challenges, especially when presenting case cost analysis to busy and highly trained surgeons.
For healthcare systems, supply ranks as the second-largest expense after labor. Large-ticket implantables make up the majority of those costs. Yet surgeons performing those procedures often lack valuable insight into this vital aspect of supply chain management. Surgeons focus on patient outcomes above anything else, and rightfully so.
Provide Physicians With Case Data Insights
Successfully identifying and implementing changes to achieve cost savings, particularly in complex and expensive surgical cases, requires buy-in from those providing the services. When sharing actionable case data insights with surgeons, it's imperative to gain their trust by presenting an accurate data analysis, delivered in an approachable manner. This allows surgeons to truly understand the value of their role in the cost-savings process.
Improve your clinician outreach, credibility, and analytical method for achieving change with minimal cultural upheaval by bringing strong data and adopting best practices for presenting that case data to surgeons in a way that builds trust.
Supply Chain Experts Give Pointers for Presenting to Surgeons
We interviewed two supply chain experts, Kelley Young and Brad Nash, with decades of in-the-trenches experience, to see what best practices and practical tips they could offer for achieving optimal outcomes when presenting to surgeons.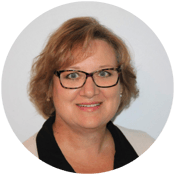 Kelley Young brings over 30 years of healthcare leadership to her expertise. While working at Trinity Health, her career included management and supply chain informatics. She served across inpatient and outpatient care settings in Maternal Child and Cardiovascular Service Lines.
As Director of Strategic Sourcing, Kelley led a portfolio of spend in excess of $750 million for the service lines of Cardiovascular, Imaging, Orthopedic Joints, as well as Trauma and Spine. She developed the Strategic Sourcing Implant Database while at Trinity, collecting data on orthopedic joint and spinal procedures for over 375,000 patient cases. Kelley is now working as a supply chain informatics consultant at Young Healthcare Consulting.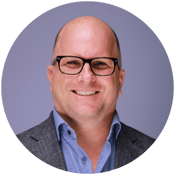 Brad Nash's supply chain career began while pursuing his B.A. in Political Science at San Diego State University more than 15 years ago. Attending classes in the evening, Brad worked during the day as a hospital supply warehouse attendant, medical-surgical supplies buyer, and customer service representative. These frontline customer-focused roles infused Brad with empath and powerful insights into the healthcare supply chain environment, reinforcing his expertise in contracting leadership and consulting.
He has since founded and serves as President of Brad Nash Consulting, focusing on supply chain innovation, change management, and performance improvement for clients.
Prepare a Backup Plan Before Meeting with Surgeons
Some characteristics of good surgeons include leadership, interest in learning, adaptability, and excellent problem-solving skills. You would want your surgeon to stay calm and adapt when faced with a challenge mid-surgery. In surgery and in life, things don't always happen perfectly or in the intended way.
It's the same for surgeon presentations: They don't always go as planned, so "have respect for Murphy's Law," Nash says. "Expect your audio-visuals will not work, the overhead projector to be temperamental, or your computer to crash. You want to have a contingency plan; another way to tell your story – just in case."
He stresses the importance of being prepared for anything to happen, because you may only get one chance with that physician or surgeon group.
Also, in more than 30% of Nash's surgeon meetings, a surgeon would arrive very early, or very late – usually because of their workload. So for a one-hour meeting, Brad will schedule three into his calendar. He shows up an hour early and plans on staying up to an hour past the predetermined meeting finish time.
"Sometimes a surgeon's case wraps up early, and sometimes their case goes on longer than expected," he says. "You should be sensitive to this."

"Furthermore, oftentimes, you can get valuable – and private – one-on-one time together," Nash ads, "which can be mutually beneficial in ways that might not have taken place during the allotted meeting hour."
Arriving early doesn't just help your stance with the physician, but it also helps you on a personal level to be more confident and relaxed. Kelley Young agrees.
"Present from a place of confidence and remember your place in the process," Young explains.
"Be careful not to appear accusatory when asking surgeons questions. Instead, take an inquisitive approach. You're not there to make decisions for the physician," she adds. "You're there to be objective and present the information. Be curious versus accusatory."
Takeaways
Plan for Murphy's law: "anything that can go wrong, will go wrong"
Be early and stay late to catch everybody
Be prepared, nimble, and objective
Our second installation of this blog series explains how to build surgeon trust with accurate data.